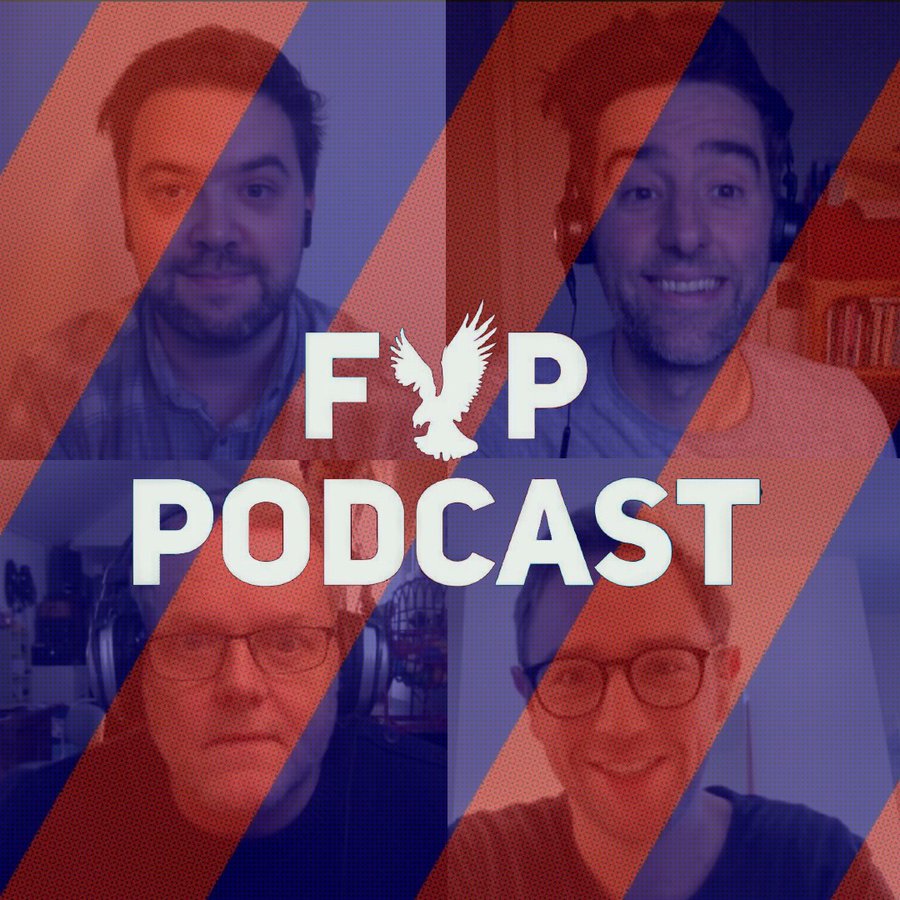 This week we are sponsored by Serenity Massage Therapy: making the world a more comfortable place, one Massage at a time. Call or text Russ at Serenity Massage therapy on 07967203714 or e-mail This email address is being protected from spambots. You need JavaScript enabled to view it. and quote 'FYP' to get up to 25% off for you and your friends and family.
Two games to review as Palace get a point at the Emirates and nothing at the Etihad.
JD, Kevin, Andy and Jack review those games as well as asking could Palace have tried something different in that City game?
They also answer your questions and preview next Tuesday's game with West Ham
You have some options for playing the pod...
You can also stream the pod right now at Audioboom below...
And if you enjoy the pod please leave a 5-star review on iTunes as it helps us jump further up the ol' iTunes charts!
---